Welcome to the Shinobi Shijuusou Wiki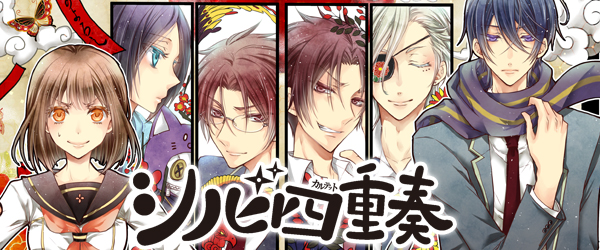 Welcome to the Shinobi Shijuusou Wiki, a wiki dedicated to Himuka Tohru's Shoujo manga series Shinobi Shijuusou! Anyone can help us help and grow the wiki by editing or by creating pages! We currently have 43 pages since April 25, 2016.
Statistics

As of December 13, 2017, Shinobi Shijuusou Wikia has 223 pages, 43 articles, 63 files and 463 edits.
Ad blocker interference detected!
Wikia is a free-to-use site that makes money from advertising. We have a modified experience for viewers using ad blockers

Wikia is not accessible if you've made further modifications. Remove the custom ad blocker rule(s) and the page will load as expected.